Driver
License requirement: National A or International
Minimum age 15 years
Nationality: Foreign drivers are fully eligible for points
---
Events
fixed series in ADAC Racing Weekend
6 events with 12 races & 12 qualifying sessions
all races in livestream
---
Free practice (30 min.)
Qualifying 1 (20 min.)
Race 1 (20 min. + 1 lap)
Qualifying 2 (20 min.)
Race 2 (20 min. + 1 lap)
*General race format per event, subject to any necessary schedule adjustments.
Registration fee incl. all entry fees EUR 9.900,- (excl. VAT) from 01.01.2023
PRE-Registration incl. all entry fees EUR 8.400,- (excl. VAT) until 31.12.2022
What does the registration fee include?
The registration fee includes the starting and entry fees for all race events in 2023, access to the paddock for you as a driver, for your mechanics and your team. As a registered driver, you have access to your tire contingent and can purchase the special spare and wear parts for the vehicle at the Cup conditions.
The ADAC Tourenwagen Junior Cup series allows payment in installments for the registration fee.
Important information about the purchase of a vehicle:
The vehicle purchase is possible only in conjunction with a registration. Basically, only the driver can register.
Teams that wish to participate but have not yet designated a driver may purchase and register a vehicle. The driver must be determined by the first event and added to the registration form. The registration of the team is thus transferred to the driver.
Max. 4 new tires per event!
Tire contingency:
The maximum number of new slick tires per event is 4. At the first event max. 8 new tires are allowed, at each further event max. 4 new tires allowed (equals a maximum of 28 tires per season). The number of rain tires is optional, as is the number of slick tires for additional test days.
Important about the tires:
Tire logistics are handled exclusively by the series organization via the tire partner. The tires are identified with a barcode, marked and assigned to the participant.
Teams in the ADAC Tourenwagen Junior Cup series (alphabetical order)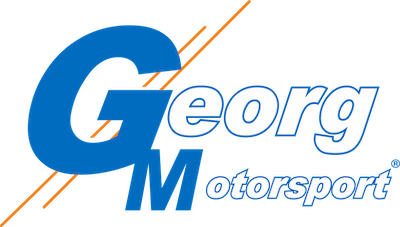 George Motorsport
Hometown: Oberdorla (D)
Team manager: Tibor Georg
Contact
T +49 160 96017138
autofabrik24@web.de

Glinicke Motorsport
Hometown: Kassel (D)
Team manager: Torsten Balk
Contact
torsten.balk@glinicke.de

H&R - Das Juniorteam!
Hometown: Wolfsburg (D)
Team manager: Kai Jordan
Contact
T +49 177 2666262
kai-jordan-motorsport@kabelmail.de

KONRAD Motorsport
Hometown: Sinzig (D)
Team manager: Marcel Konrad
Contact
T +49 171 7404175
marcel@konrad-motorsport.de

Kurt Corner Motorsport
Hometown: Rot am See (D)
Team manager: Kurt Ecke
Contact
T +49 172 6210900
kurt.ecke@rdm-racing.de

LUBNER Motorsport
Hometown: Georgenthal (D)
Team manager: Mirko Lubner
Contact
T +49 173 1531453
m.lubner@lubner-motorsport.de

RN Vision STS
Hometown: Mönchengladbach (D)
Team manager: Veit-Valentin Vincentz
Contact
T +49 175 5231951
vvv@rn-vision-sts.com